MythoErotics
Diane & Théodore
"We are a duality of hearts, a tender contradiction, an erotic dream, an echo of souls, a love story, a four handed artist, a drifting organism. No gender, no ego, no boundaries, no weight, no judgement, no limits. We are fragile, strong, black and white, light, dark, exposed and intimate.We know secrets, we know myths. Our intentions are pure. We believe in good. We are one, we are multiples, we are you. We are MythoErotics!" Diane & Théodore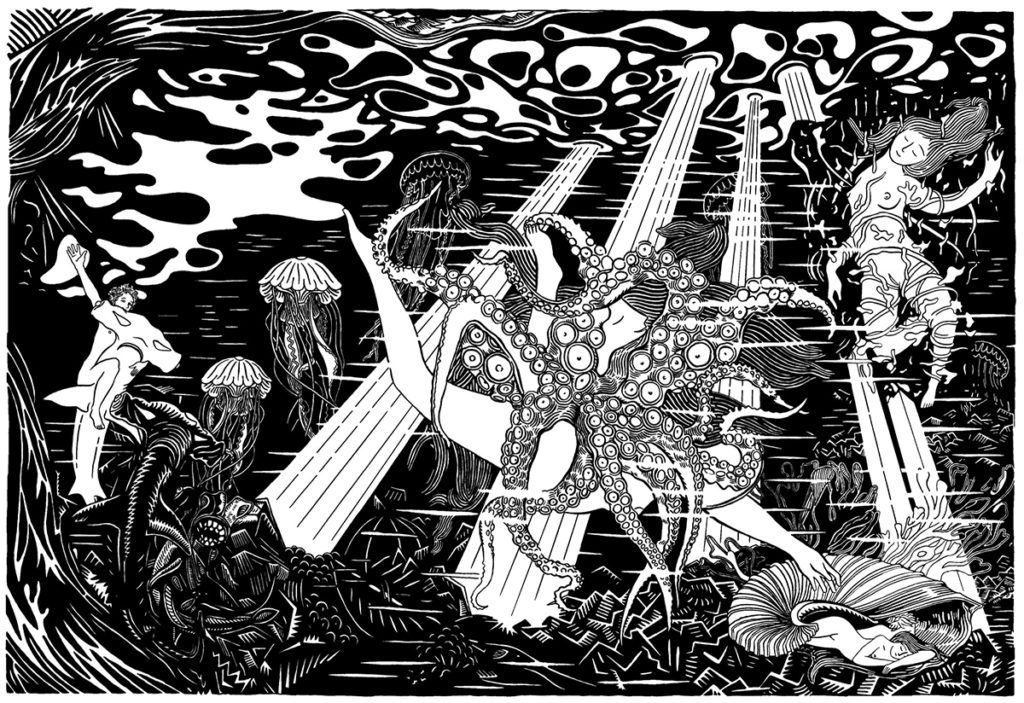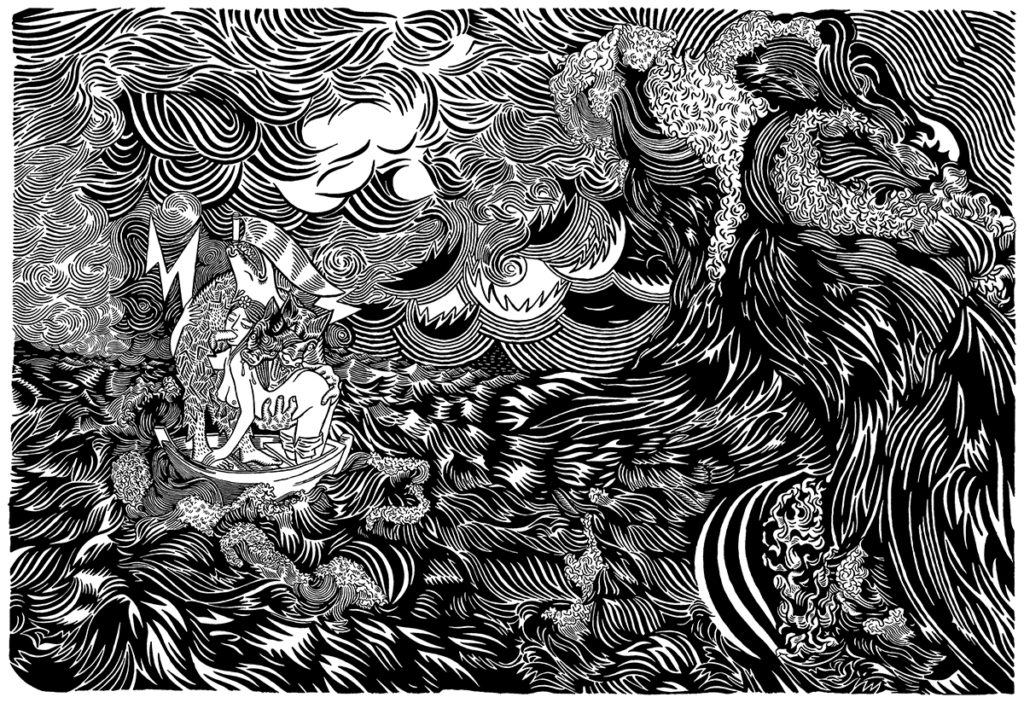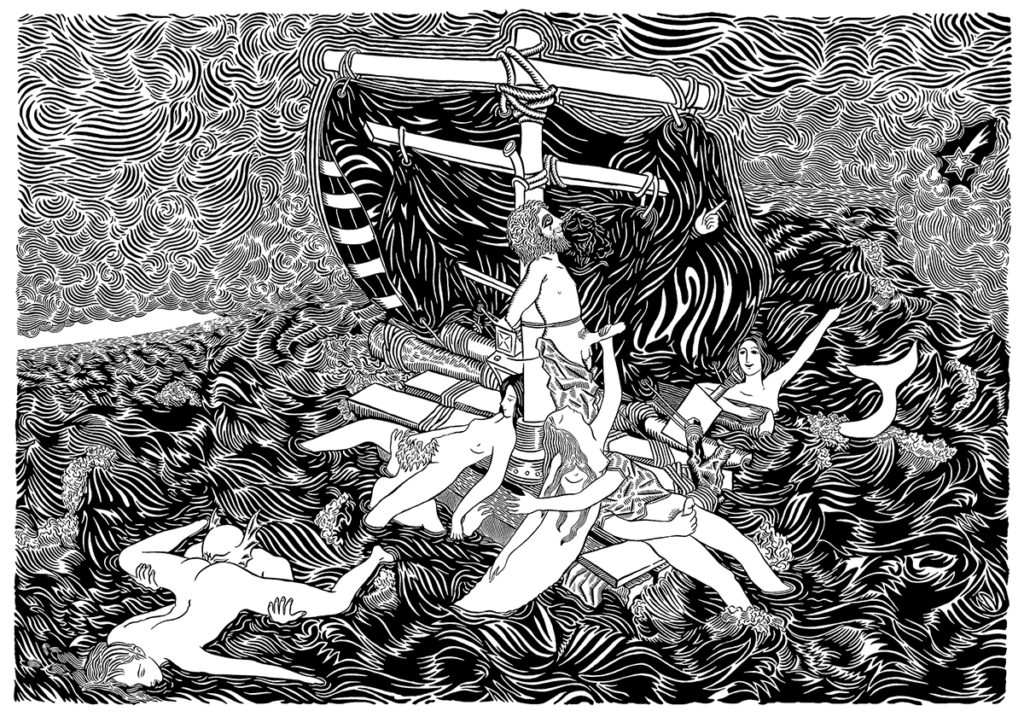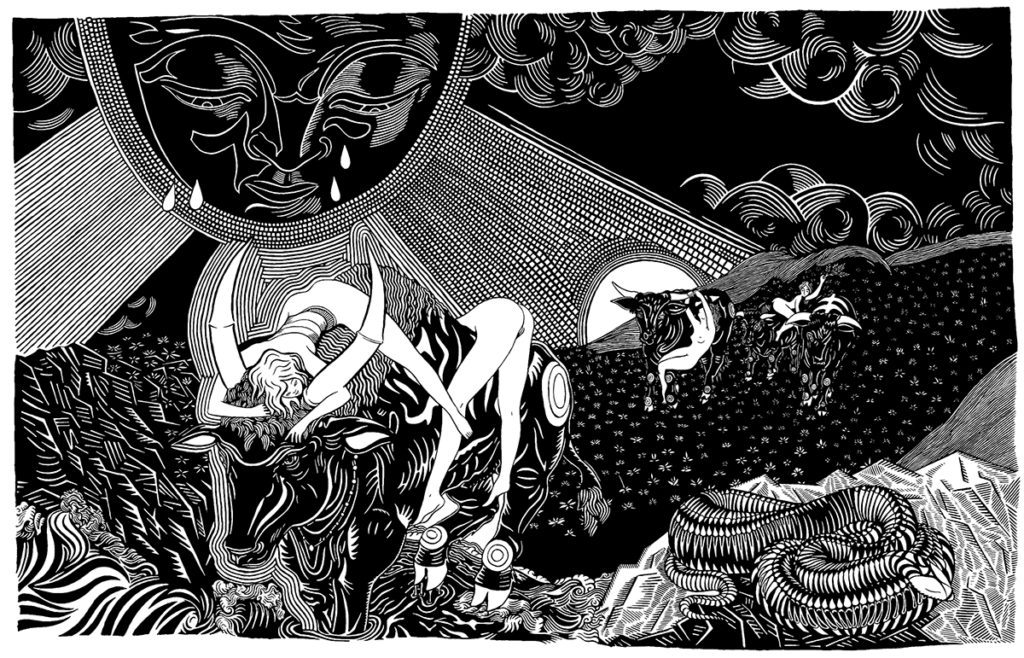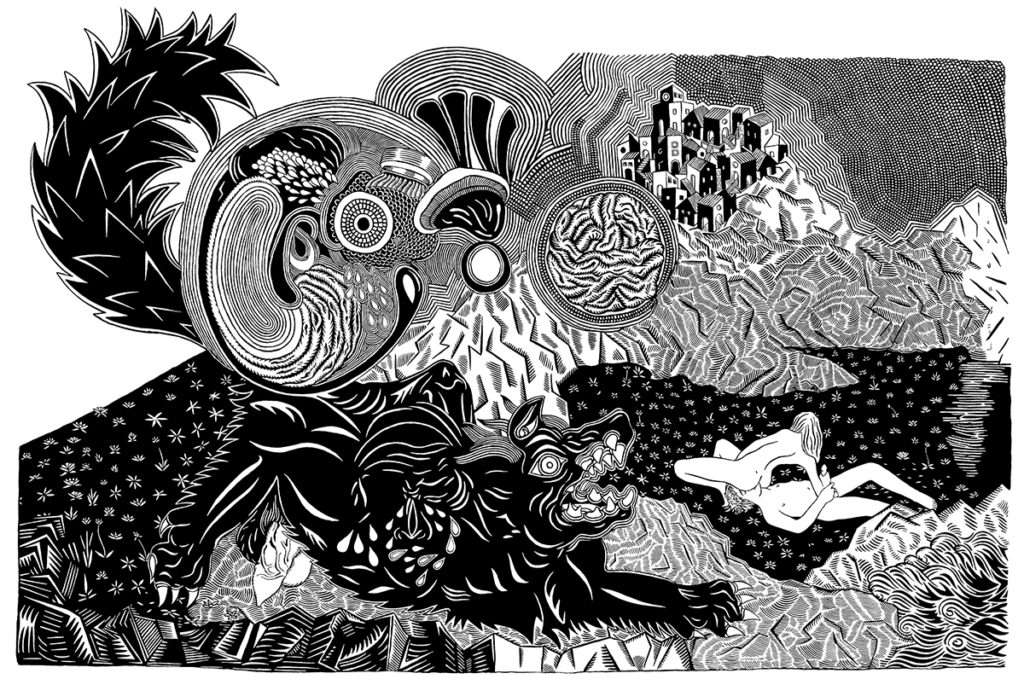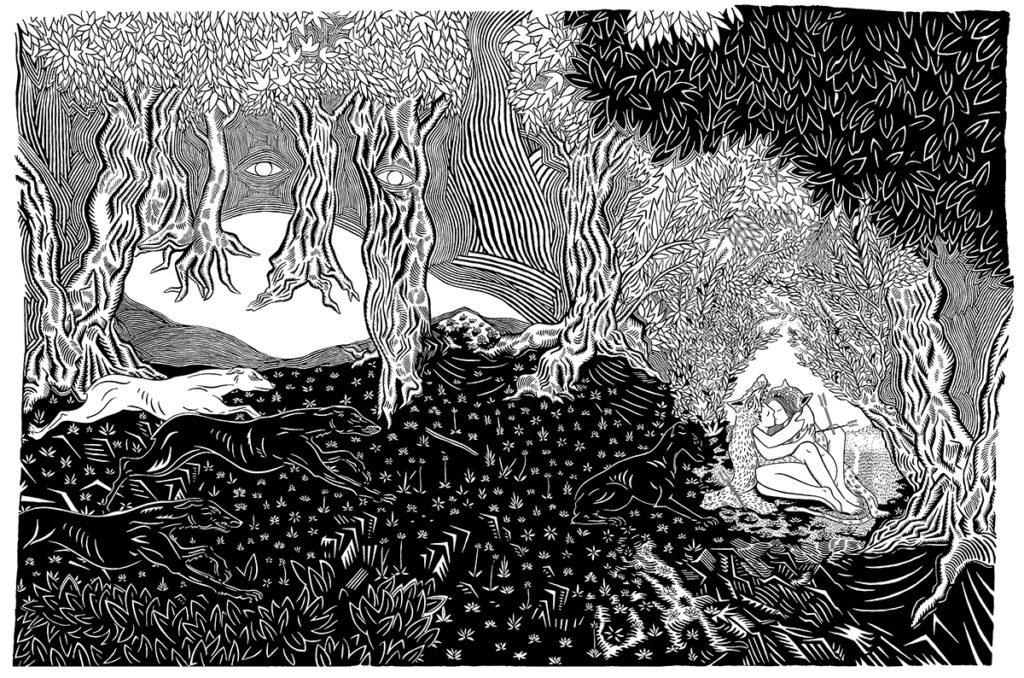 Diane Alexandre & Théodore Psychoyos met in Paris in 2015. They are of different formations. One sculptor, the other creative director. Actually different in everything, they have spontaneously started to draw together and present themselves as two halves of a creative creature : The Diane and Theodore duo.
For their first exhibition in February 2017, they choose a city, symbol of freedom and openness : Los Angeles. They presented MythoErotics : an ink on paper monumental fresco, erotic, intense, playfully violent and amused, uncompromising. This fresco, inspired by Greek myths, was exhibited for the first time at the Boite Noire Gallery / Pacific Designer Center.
Their plastic process : alternate a succession of superimposed sketches. An alchemy of their respective traits that eventually merge and lead to the common work, the work of two, the materialized trace of the relationship. A triple relationship : the relationship to oneself, the relationship to others and the relationship to the world. Their art explores the conflicting emotions engendered by love : freedom, imprisonment, quest and abandonment, hunting and escaping. The mythological prism allows them to reveal the ancestral truths of Love, both intimate and universal.
Their approach is light, turbulent and often jovial. They voluntarily endeavor to remain on the surface, according to the Greek term "epiphania" (both "surface" and "what is revealed"), this Oriental importance : "We want to be on this thin line, this point where the elements, the bodies and the emotions are touching, this timeless horizon through which sky and sea become distinct and yet come together ".
Under their pen, the traditional myths reborn, exuberant and irreverent, and the elements boil, waves, winds and sails, entangled in hypnotic volutes.
The representation of eros is human and humorous, light and uninhibited. Sex here is not a serious subject, nor taboo, but the demonstration of light hearts.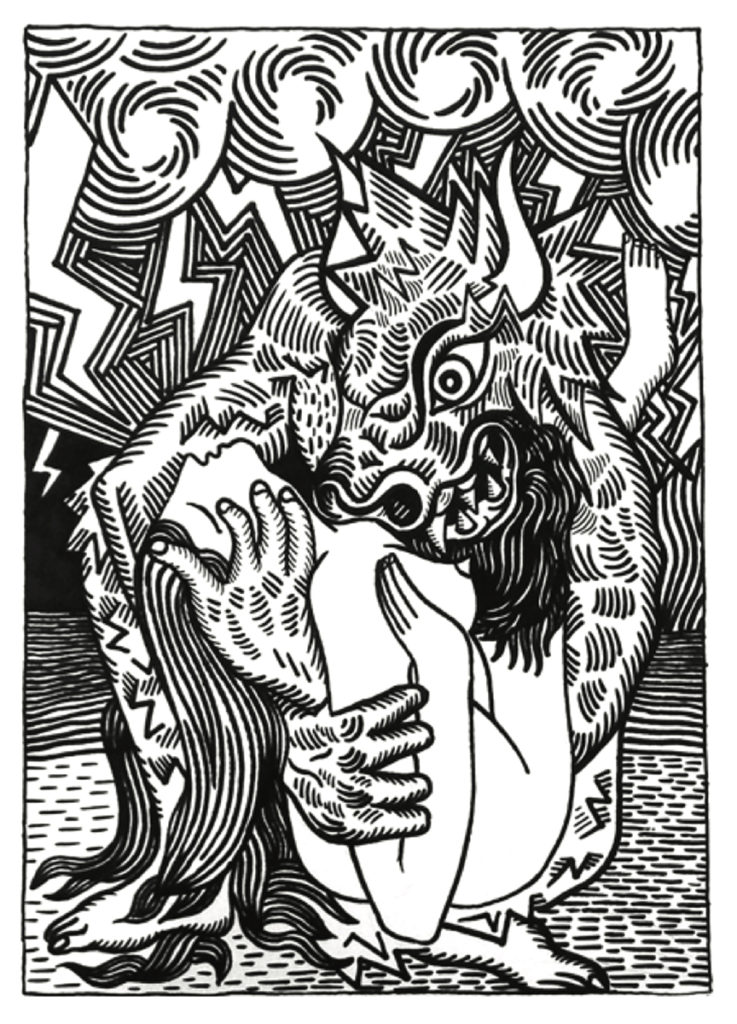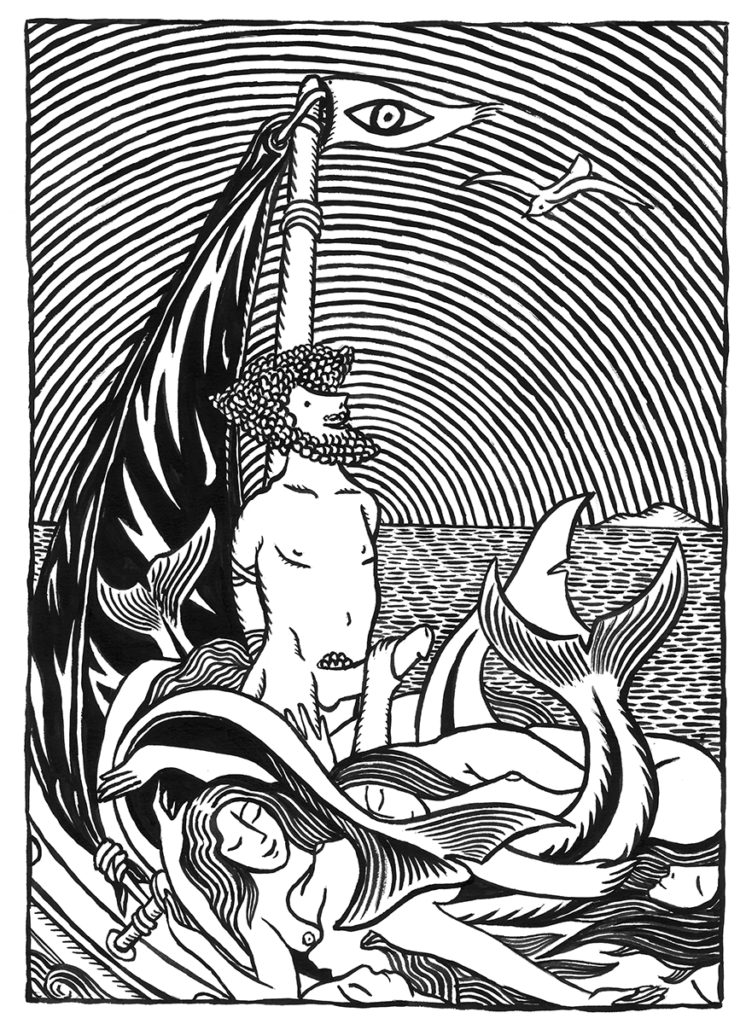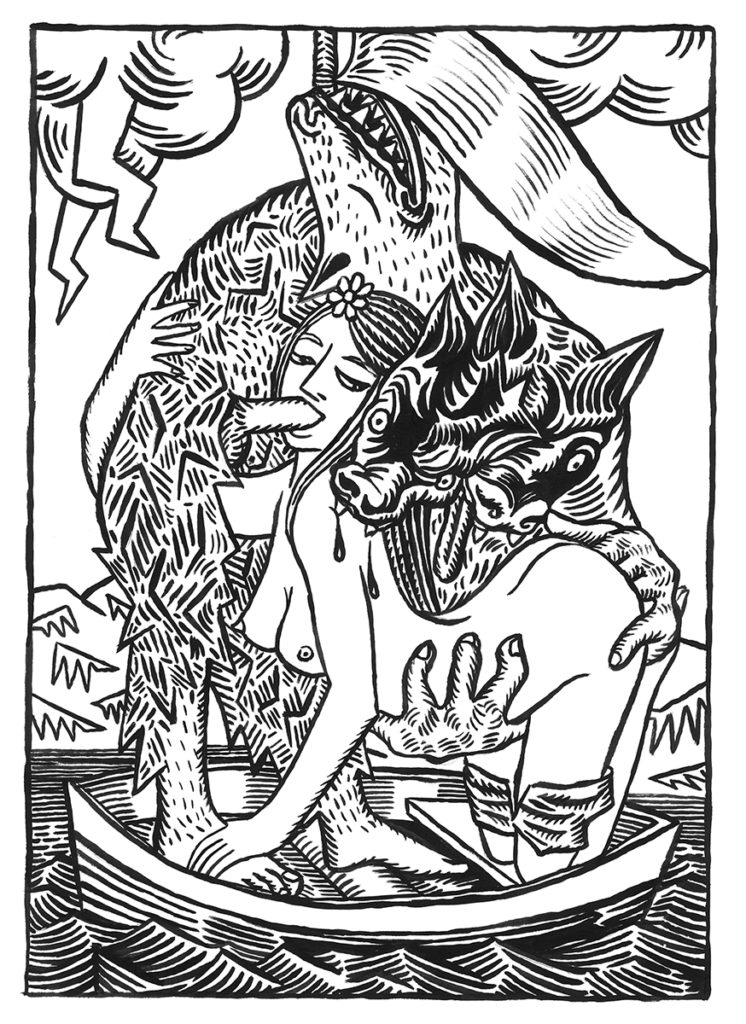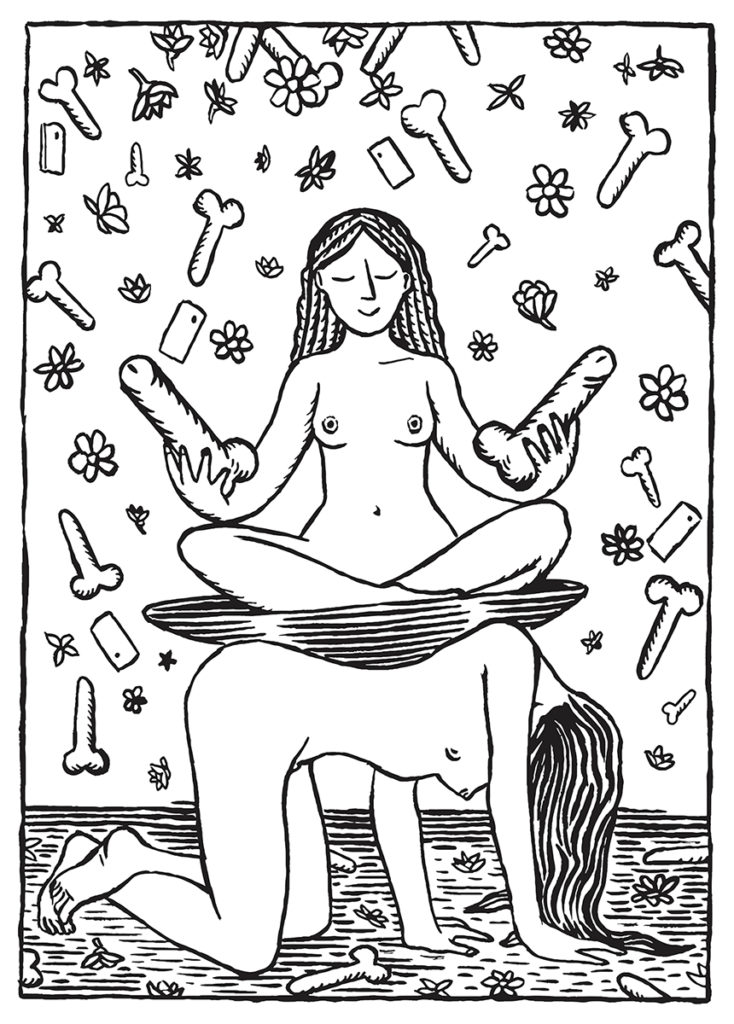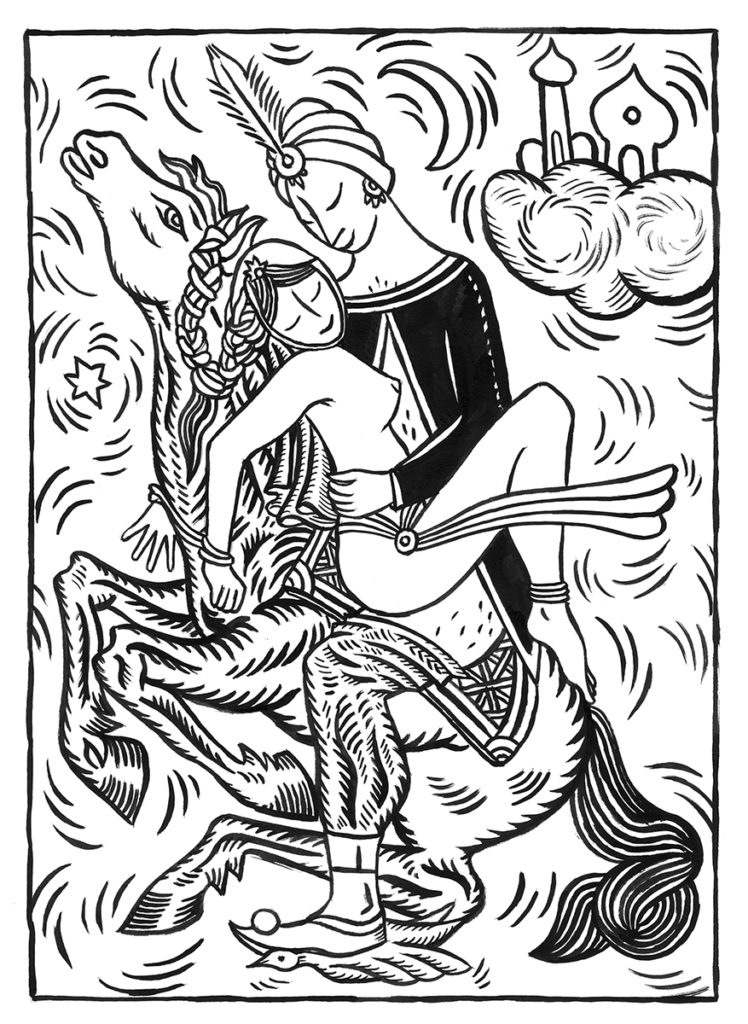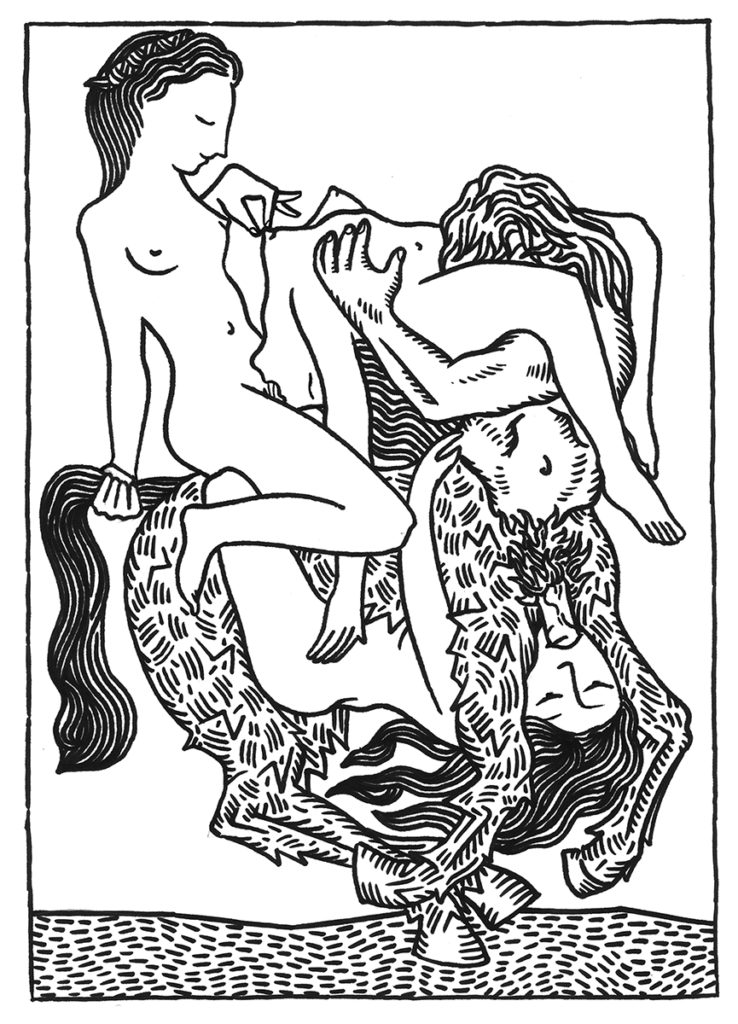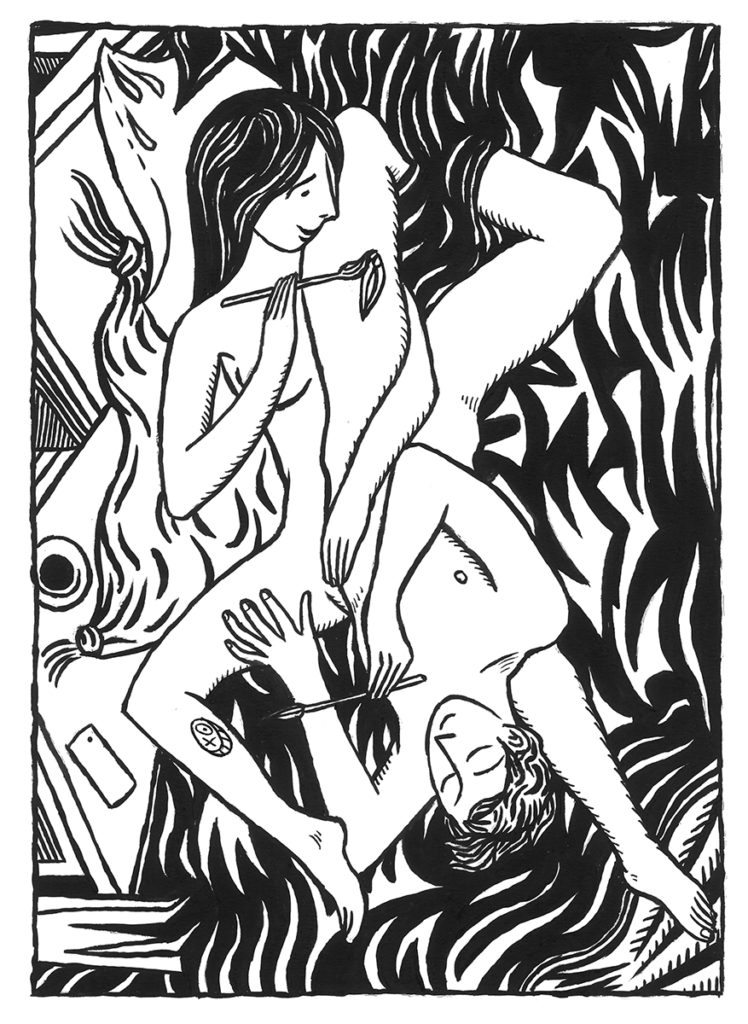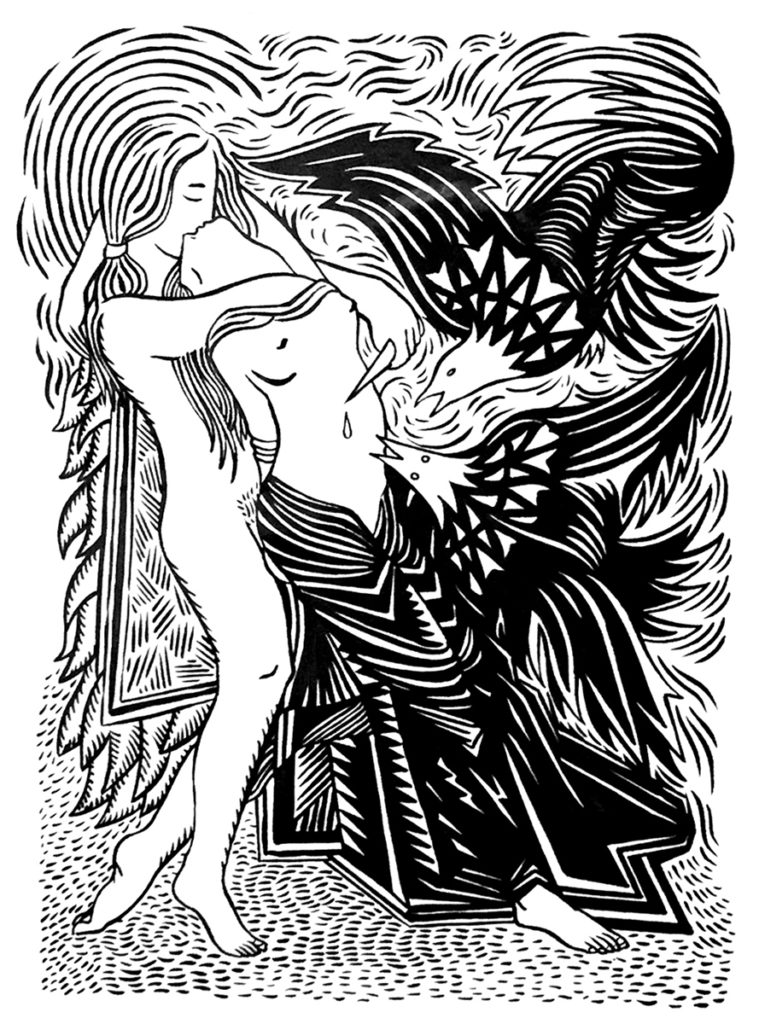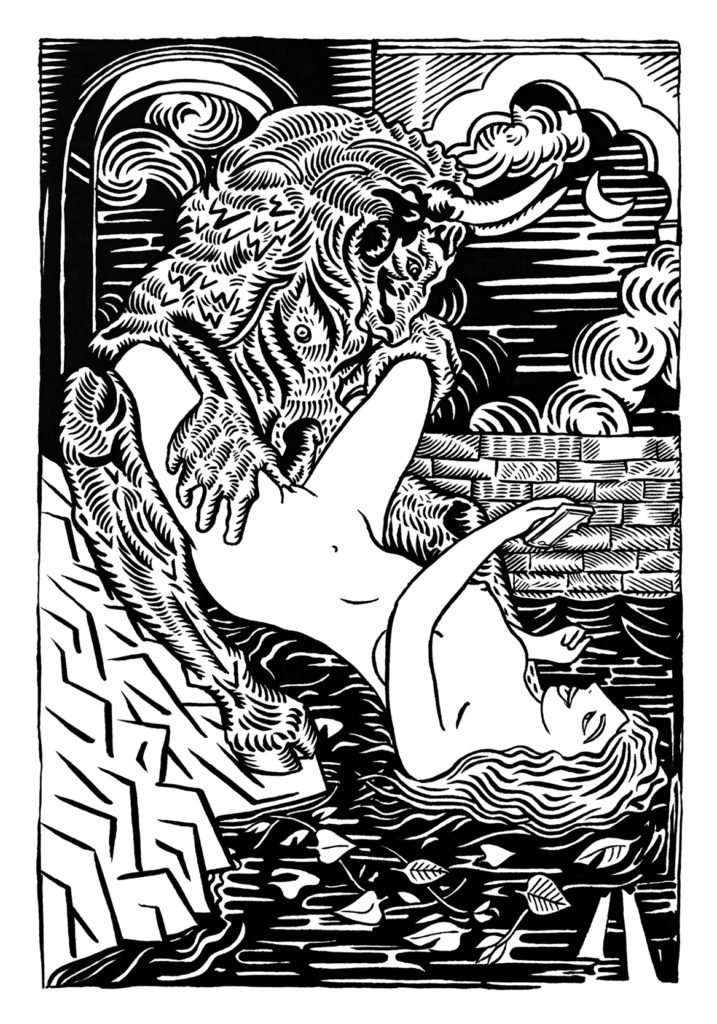 "In a time where myths have been forgotten in our modern lives, and love seems to continually be disconnected from its core ideology and meaning, Mytho Erotics finds a rare and distinctive voice that brings viewers deeper within themselves to rediscover these things that have since been lost on us."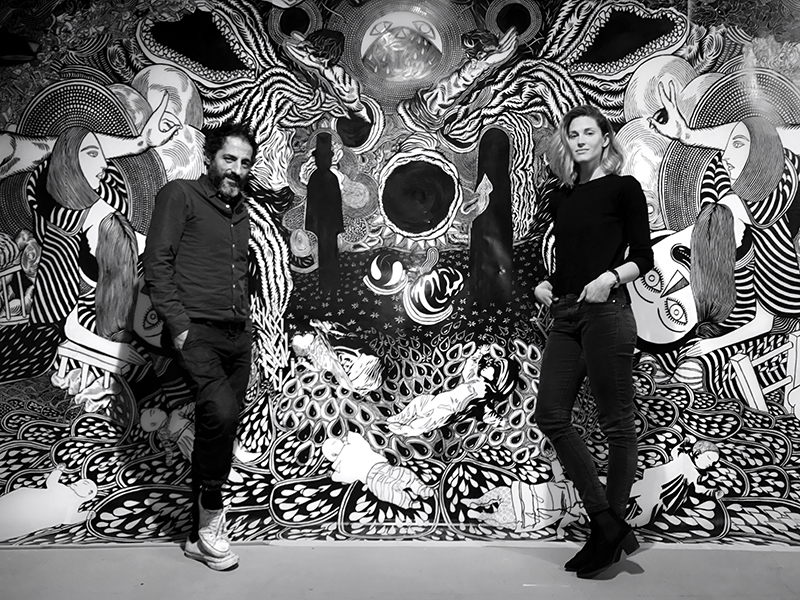 AGAPI
A poem by Diane, a drawing by Théodore.
Long has been the path of our lives. Bristling with sharp and cutting aches, leaving the sole of our feet shred.
Daily misleads, failures and losses, we have encounter more than our share.
Dark places have been called home, malin masks have turned on us, sole and bleeding we are left astray.
For human life is that unfair, that it knows nothing of the gods' joy and play.
Unworthy of Olympia's glee, we wander earth, naked and plagued.
But there is a open secret, a mysthic formula, a ancient ritual that voids loneliness and promises bliss bright as day.
In this rife misery, in these storms that we share, in the gaze that we exchange, we carved ourselves with alterity.
In the melting of our bodies, in the touch of our hands, in the joining of our breath lies the secret of deity.
All the broken things then mend together.
All the heart pieces, shattered and scattered, all the blood and bruises, all the tears and sobs collude then in one grand embrace.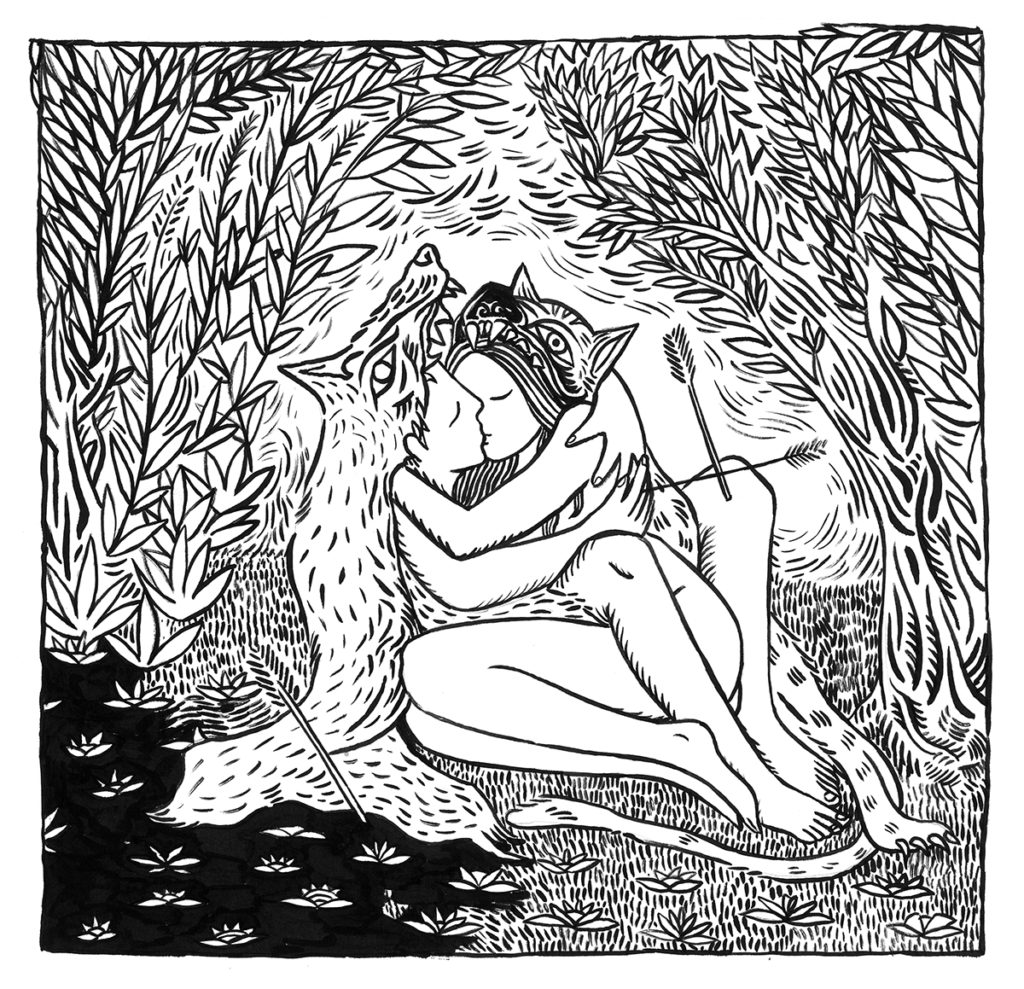 And there is no more threat left to fear, no more hunger for warmth, no more pain to cry out.
For there they are, the beaten bodies of ours, curved in beasts' skins, arrows piercing their flesh, licking eachother's wounds, patting the souls that have been wretched.
The unleashed hunters' hounds lurking to bite and torn our fate,
now pause and soften before us, smelling between our lips the unperishable scent of love.
They crowl at our feet, contemplating in owe the gods we so have become.
And every scheme, intrigue or plot that life was hatching against us, now fade into peacefull landscapes of our future strolls.
We will ramble on white shores, lost between two perfect streams of blue. Deaf to the shrieks of cities, we will lay, the grass as our couch, the stars as our prays.
And we will love and love and love until there is no morning left to wake.